Instead of Thoughts of the Day, tonight it's Poll of the Day! ESPN SportsNation has been doing polls for years everyday, and I always love to vote on them, so why not make it tonight's post? Let's do it!
When will a No. 16 seed beat a No. 1 seed in the NCAA tournament?
Choices: This year, within 5 years, within 10 years, not within 10 years, or never.
My Vote: Within 5 years
My Take: I could even see option one of this year. This year has been the season of upsets in college basketball, and number one seems to go down every single week. There hasn't been one definite best team in the country yet, so I could see a 1 stumbling and finally losing to a 16. Remember, UNC-Asheville outplayed Cuse for 35 minutes last year and, if not for a lane violation call late, could have made history. In 2006, UConn came close to being the first one-seed to fall in the first round when the Albany Great Danes almost did the unthinkable. Within the next five years, a 16 will pull it off and beat a 1.
Should No. 1 Indiana drop out of the top 10 after their 74-72 loss to unranked Illinois?
Choice: Yes, No
My Vote: No
My Take: Out of the top 10? No way. I could see them dropping out of the top 10 if they lost by say, 20. But this was a two-point loss on a layup at the buzzer. The Hoosiers are still one of the most talented teams in the NCAA, and Cody Zeller is one of the top-5 players in the college game. I'm not putting them out of the top 10.
What do you blame the most for Dwight Howard's scoring slump? (Fewer than 10 points scored in six of last eight games)
Choices: Change in the Lakers' system, lack of motivation, injuries, just a fluke.
My Vote: Injuries
My Take: I don't see lack of motivation as the reason Dwight is slumping, like 58% of SportsNation does. I do not think Dwight should have been playing in last night's game against Boston, and that rush to get him back out there hurt the Lakers rather than helping. Dwight is motivated, fans just can't see that because he carries himself in such a manner that it looks like he just doesn't care. Deep down, he cares; he's just hurt right now.
Does calling out players in public work?
Choices: Yes, yes but only if you're a coach, yes but only if you're a fellow player, or no.
My Vote: No
My Take: This is likely in response to Colorado Avalanche center Matt Duchene calling out his teammates, calling the team "a joke." "It's painful right now. We've been shut out three times in 10 games. That's unacceptable. That's almost 50-percent of the games we're getting shut out in. That's a joke. We've got to figure it out here. We've got to bear down more in practice and try to make a few more plays every now and then. We're just knifing the puck in all the time instead of trying to get inside and score a goal," Duchene told the Denver Post. Is Duchene right? Sure. But does calling out your team work? No. Kobe has called out his teammates plenty of times this season. Have they ever maintained consistency? Deron Williams called the Nets out before Christmas. Are they where they should be? No and no. Calling out your teammates doesn't work, fixing the problem does. Doc Rivers called out his Celtics players, but they fixed the rebounding and defensive issues. You have to fix something as well, not just going to the media and not doing anything constructive with your team.
Is Felix Hernandez worth his new reported five-year, $135.5 million contract extension with the Mariners?
My Vote: No
My Take: Is King Felix worth what amounts in total to $25 million a year for 7 years? No. But the Mariners had to lock him up, and that was the only way they were going to do it: show him the money. This kind of deal is risky, but it prevents him from pitching in New York or Boston anytime in his prime.
Who should be the highest-paid pitcher in baseball?
My Vote: Justin Verlander
My Take: This is a no-brainer. Verlander has won an MVP and pitched his team to the World Series. King Felix has a lot of work to do to get to his level, and I don't think Seattle is the place to do it. Hernandez could have won MVP a couple seasons so far though, and he is the most valuable pitcher to his team. It's closer than SportsNation voted, but Verlander gets the nod.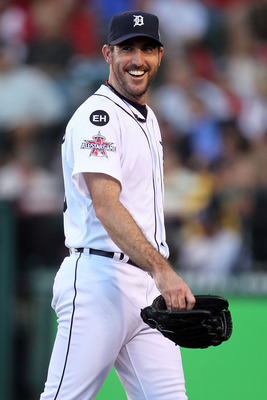 Which part of the NBA's All-Star weekend do you like better?
My Vote: All-Star Saturday
My Take: Even though the biggest stars don't do the dunk contest anymore, the dunk contest is still far better than the All-Star game. Everyone jacks, no defense is played, and the alley-oop turns boring by the third quarter. I like seeing all of the stars on the same court, but the dunk contest will always be better, and I like the skills competition and shooting stars every year as well.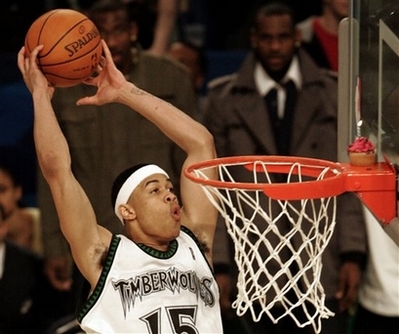 There's some of the fun polls in SportsNation! What are your opinions on the topics of the day?